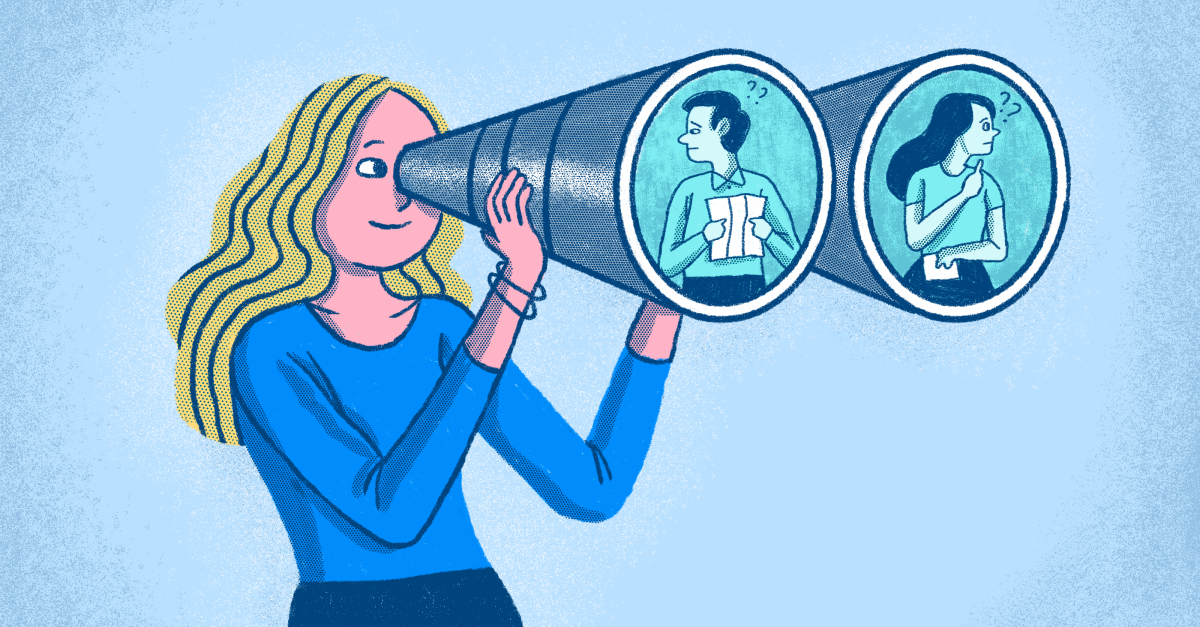 Every marketing team has "underserved" leads. These are leads that slip through the cracks in the middle of the funnel.
Our CEO has coined this phenomenon the "nurture gap".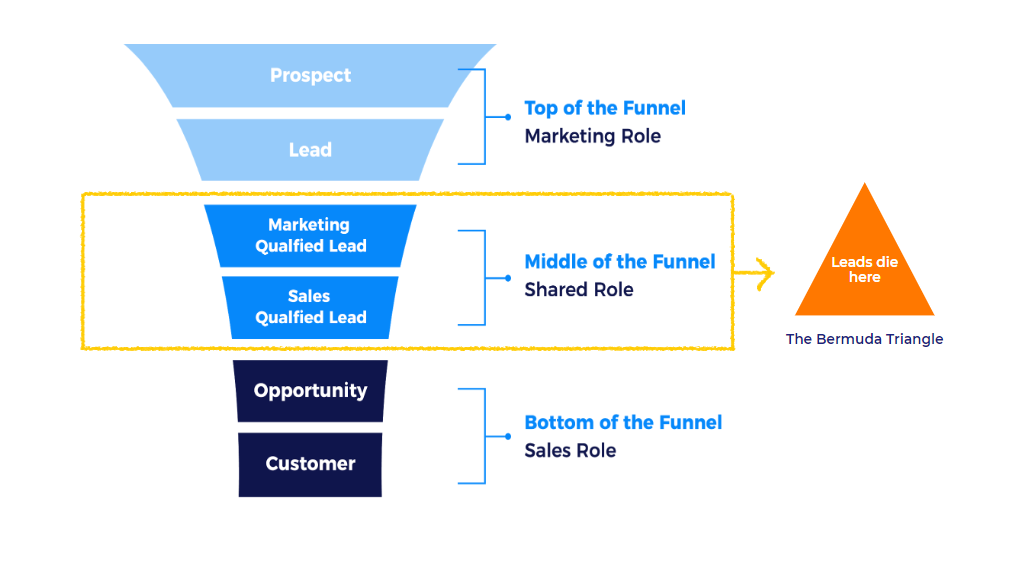 As marketers, most of us are operating with budget cuts right now due to the global situation. Most of us are experiencing an overall drop in inbound lead velocity and ad performance.
Faced with this conundrum, it becomes even more important to make sure no marketing lead goes to waste.
We have seen hundreds of B2B marketing teams from Fortune 500 companies, mid-market companies and venture-backed startups, generate an uplift of 30% - 250% in qualified leads, with millions of dollars of additional pipeline re-activated -- just by proactively engaging and nurturing their underserved leads.
Why do leads drop into no man's land?
Some teams do not realize the value of their underserved leads.
Most teams lack the resources and bandwidth to engage them meaningfully, beyond marketing automation and lead nurturing campaigns.
It's very challenge to sift out, and accelerate sales-ready leads.
Let's now look at some types of underserved leads.
Pre-MQL Underserved Leads
If you're using any kind of marketing automation tool, you probably practice some form of lead nurturing and lead scoring. Leads which cross a certain threshold become MQLs, and are handed over to SDRs or AEs.
Pre-MQL underserved leads are essentially the remaining leads that are "stuck" in the pre-MQL phase because they don't cross the threshold to become MQLs.
Unless your sales development reps (SDRs) or sales people are proactively reaching out to and engaging with these leads, there's probably nothing much you are doing with your pre-MQL underserved leads.
"Gone cold" Leads
"Gone cold" leads are leads which turned from pre-MQLs to MQLs, and for a variety of reasons, did not turn into an SQL.
This could be due to the sales reps not following up with said MQLs in a timely fashion, dropping the ball altogether, or not having enough bandwidth to follow up with all their MQLs.
Your Low Scoring Leads
These are your non A-tier leads.
The raison d'etre of setting up lead scoring is to make sure that your SDRs or sales people are only working on your best leads. You do not want them to spend time chasing down leads who have a low propensity of becoming "sales-ready".
Yet, according to our data, we have seen average MQL -> SQL conversion rates of up to 10% of these supposedly non A-tier leads.
Unresponsive MQLs
These are leads that do not respond to, or engage meaningfully with your sales reps after they become assigned MQLs.
There are many reasons why the MQLs you hand-over don't respond to your sales reps.
Click here to read our thoughts on why aren't of your MQLs are not turning into SQLs here.
However, majority of the time, it's this:

Not every MQL you route to your sales reps will necessarily be sales-ready and willing to talk to sales now.
They could be expressing interest in your category or product - and marketing automation has rightfully flagged them out for you. But, it doesn't mean that they're ready or open to explore a sales conversation yet.
Some of these leads could take months or even years to become sales-ready.
So, when your sales reps reach out to these non-sales ready leads for a sales meeting or call -- they're likely to be greeted by silence.
Leads from Closed-Lost Opportunities
Depending on how clean your "Closed-Lost reason" data is -- periodically engaging leads lost to "No Decision" or "Not The Right Time" could be a worthwhile endeavor.
Most sales people simply lack the bandwidth to proactively reach out with these leads proactively. Also, when there's turnover - i.e. sales people moving on from the company - chances are high that these leads would end up being orphaned.
Dormant Leads
This is a catch-all for all other dormant leads sitting idle in your database.
If you're not doing anything with these leads, you could be missing out on significant revenue and pipeline opportunities.
In our experience, up to 4% of these leads actually convert into sales meetings or net-new qualified opportunities when proactively re-engaged.
The idea is that for each group of dormant leads, through the law of large numbers, there are bound to be buyers that are suddenly in the market to consider your product/services, due to a change in their business (new budgets, leadership change, new strategic goals etc.).
The goal of re-engaging these leads periodically, then, is to maximize your surface area for serendipity.
A 4% conversion rate, based on a 180 day re-engagement cycle, is significant.
If you're like most B2B teams we work with, you're likely to have thousands, or even tens of thousands of leads dormant in your database right now.
Here's a good exercise: go into your CRM and create a report of leads with last engagement (from Marketing Automation or Sales), dating back 6 months or more.
How many dormant leads do you have?
An experiment to try out right now
After reading the above, are you curious and excited to think of ideas to re-engage your underserved leads now?
Here are an experiment you can try out right now.
You don't need any marketing budget to run this experiment.
All you need is a little legwork, some of your existing content, and a friendly SDR or sales person on your team to help you.
For cold, low-scored and dormant leads
This experiment will take you two weeks to run from start, to completion.
It's called the content offer play.
Start with a small list (< 200 leads) of your "gone cold", lowly-scored or dormant leads, and segment them according to your available, relevant content - preferably a PDF eBook or whitepaper.
Create standardized messaging for your SDRs or sales people to reach out to these leads from their own personal email inbox.
Here's the trick - do not be "salesy" in anyways. Do not ask for a demo; do not ask for a sales call or meeting.
Instead, the call to action will be to ask the prospect if they are interested to receive the above personalized piece of content.
Here's how such a template could look like -
"Hey James, saw that you downloaded our eBook on lead management best practices a couple of weeks ago. I wanted to reach out and say thanks for checking us out!
We recently launched a white paper on how Saleswhale helps B2B tech companies automate some of these practices, and I was wondering if you'd be interested to receive a copy of that?"
If the lead accepts the content offer, get your reps to slowly pivot the conversation to booking a call/meeting by offering consultation:
"Can I offer you even more content on this subject matter?"
"Do you mind sharing how you're currently approaching this? would love to share some tips from our experts here"
Remember, you have to approach these leads in a passive manner because you don't know where they are in the buying cycle yet!
The end goal is to get them to start engaging with your sales rep either over a phone call or email; where they can start to establish rapport.
For your cold and dormant leads, this serves as a conversation starter and reignites interest in your offerings.
For your low-scored leads, this serves to accelerate their interest in your brand; and ensure that they don't turn dormant.
For your post-MQL underserved leads
It's hard to determine why a lead wouldn't take a meeting or buy your solution the first time round. Most leads don't really give sales people exact reasons.
When you do gather them -- they usually boil down to either a lack of budget or a lack of bandwidth to onboard a new solution (assuming it's a good fit account).
Whatever their reasons may be, you'll want to build a list of leads from your unresponsive MQLs and closed-lost opportunities, and segment them by the reasons they didn't turn into opportunities (or closed-wins).
Just as a reference, we recommend only using leads from closed-lost opportunities that are at least 6 months old, and unresponsive MQLs that are at least 1 month away from when they were last engaged.
You should be working closely with your SDRs and AEs to build them because they might still be contacting some of these leads.
Deploying the same content offer play from above, you'll want to run re-engagement campaigns -- a 1-2 punch of drip campaigns + proactive SDR outreach -- on these leads. Think of it like a sales outreach cadence with marketing air-cover.
Have a solid rotation of BOFU content like case studies, solutions briefs and customer testimonials; and make sure the offerings and messaging between your EDMs and sales cadences complement each other.
For leads with no particular reasons, you can try running a rotation of relevant case studies and supplement that with sales outreach like this:

"Hey James,

I saw that my colleague, Michael, tried reaching out to you about Saleswhale a couple of months ago. But we didn't manage to connect with you.

We recently produced a State of Marketing 2020 whitepaper, that includes actionable insights from thought leaders in your space.

I thought that you would find this useful.

Would you be interested to receive a copy? Happy to send the PDF over, if you are!"
If the leads reply positively, and based on our data - 34% of them will - send them the piece of content, but don't sell!
"Hey James,
That's great! Attaching the PDF below - hope you enjoy it! Would love to get your feedback once you have had time to digest it."
Wait for 2 - 3 days.. then follow up with them again.
"Hi James,
Hope you had a great weekend! Have you had time to read the PDF yet? Was it helpful?
Anyways, if you are [insert pain point], I would love to jump on a quick 20 mins call to [insert value proposition] - and share some insights specifically pertaining to your company from the report I sent you.
Let me know how your schedule looks like this or next week!"
Based on our data, around 4% to 5.3% of prospects will respond positively to the "ask".
Closing notes
The above is just a short-term experiment you can run manually to evaluate if re-engaging your underserved leads will yield any results.
Of course, it's operationally heavy, and probably will tie up one entire SDR or sales person on your team for almost two entire weeks.
However, if you can prove out that this works, you can start to operationalize and automate the above processes in a programmatic manner.
Hopefully, we managed to convince you to dig deeper into your underserved leads.
If you are interested to find out how to automate this with more sophistication using AI, check out our eBook - "The Top Four Marketing Challenges that AI Assistants Solve for B2B Companies"
We share how other B2B marketing teams are scaling underserved leads re-engagement programmatically. and some even seeing a 10X (!) lift in qualified leads handed over to sales.
Check it out here now.