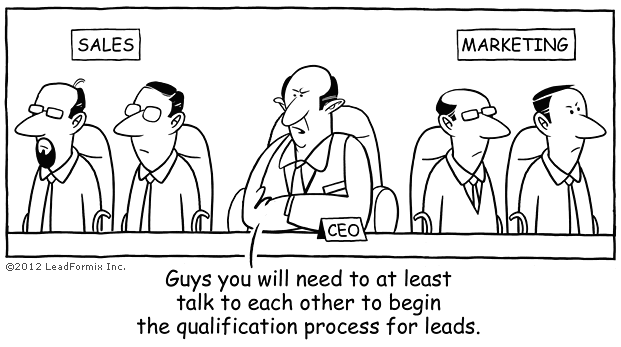 Marketing teams are under pressure to demonstrate higher marketing ROI and get closer to revenue.
It's no longer enough to hit your MQL numbers if your organization is not hitting its revenue numbers.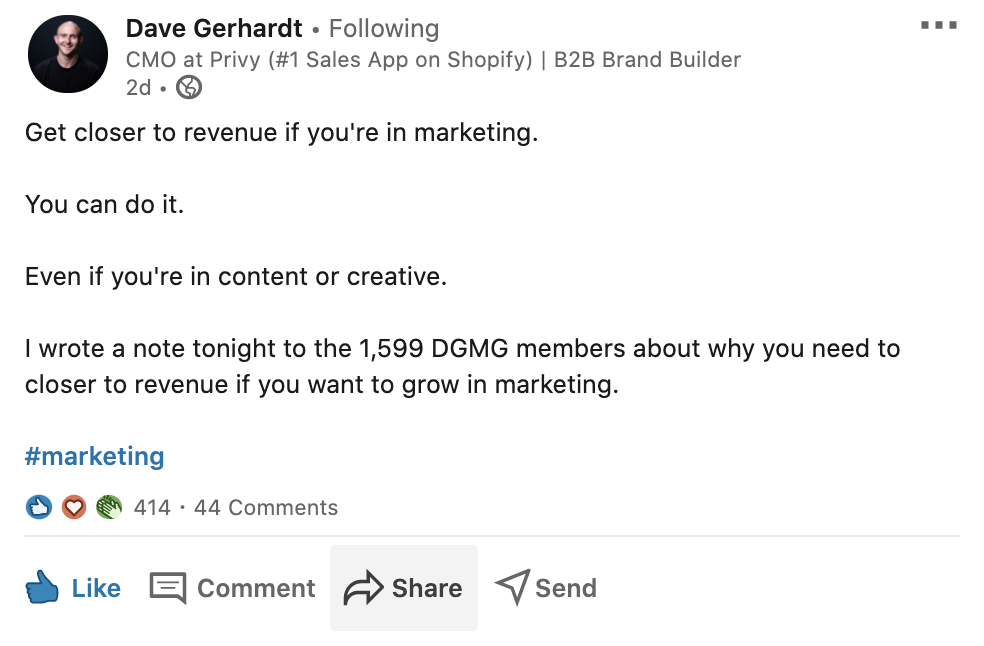 As such, marketers are trying all sorts of things: marketing automation, website chatbots, doubling down on content marketing, optimizing ad spend, account-based marketing, etc.
Don't get me wrong, all the above are great. But there's a huge missing gap that's overlooked.
A dedicated lead conversion team.
At Saleswhale, we realize the most successful marketing teams have dedicated team members whose sole purpose is to take fresh leads (such as inbound inquiries and webinar registrations) and qualify them before handing them to sales
Marketing automation is not a replacement
Marketing automation is not a replacement for a dedicated lead conversion function.
Yes, marketing automation and lead scoring can help augment the process - but it's a poor substitute for lead conversion.
I've not seen marketing teams who send over lists of "scored leads" to their quota-carrying sales reps directly and make it work.
As someone who used to make sales, it's a little ridiculous whenever I see marketing teams do this, frankly. If you do this, you will fail.
Let me rephrase.
If you send unqualified, non-sales ready leads directly to sales, you will get minimal ROI from your marketing programs, and you will fail.
The glue between sales and marketing
The best advice I've got from a mentor - was to pay attention to the "APIs" between two functions. This is where problems usually occur.
Whenever a process "crosses functions," with shared ownership over outcomes, misalignment and issues tend to happen.
This is distinctly true in the lead handoff process between marketing and sales.
The solution is to build a "middleware layer," also called "software glue" in programming parlance, that sits between marketing lead generation and the sales team.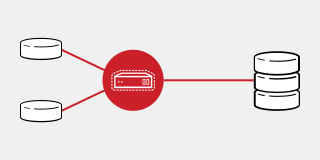 This resource should follow up all day on leads from marketing - based on qualification criteria, and route qualified hand-raisers to sales.
You can build this team in-house, outsource it to call centers, or use AI-powered lead conversion software, it doesn't matter.
But you should not send raw, unqualified, non-conversation ready leads directly to sales. Here's why:
1. It wrecks the economics of your revenue engine (and reduces value for your organization)
We now live in a world of low-conversions.
It takes, on average, 7-13+ touches to deliver a qualified sales-ready lead. This is not something you want your expensive, quota-carrying salespeople to be working on. They should be focused on closing business.
Having salespeople trying to follow up with people who are not ready to talk to them is a waste of resources and wrecks your sales efficiency.
According to TOPO, a 5% increase in selling time for your sales team can yield a 20% increase revenue.
It only makes more sense to have a lower cost function to qualify and convert leads. And pass on only sales conversation-ready leads, or "hand-raisers" to sales.
2. Your sales team doesn't want to follow up on leads, and will resent you for it
Good salespeople hate it when you take their time away from selling.
Administrative work, updating Salesforce, long internal meetings, or god-forbid, following up with non-sales ready webinar leads from Marketing. These are the bane of every salesperson.
I know this is controversial, and fellow marketers will hate me for it. If you are in B2B, I believe that the job of marketing is to make sales easier. Period.
If you put the onus of following up with leads and converting them to Sales, they will resent you.
Most of them won't do it faithfully. And it's going to be a massive pain in the ass for you to track and hold them accountable to it anyways.
Spend your calories wisely elsewhere instead.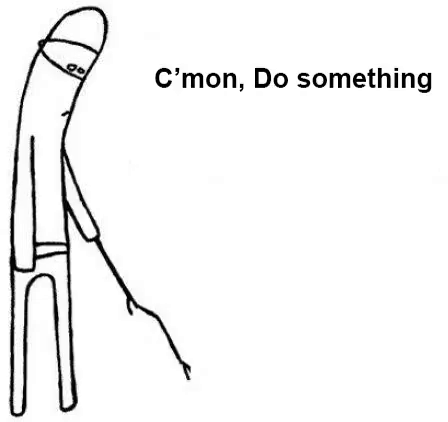 3. You don't want them to do it either
"But my sales team is different! I have a good relationship with them. They are OK with doing lead follow-up."
Well - congratulations.
But even so - you don't really want them to do it either. Hear me out.
If you are a marketer that's now operating in a pandemic and recessionary environment, your lead-to-opportunity (or MQL to SAL) conversion is now critical.
Marketing teams that don't drive ROI and marketing-attributed revenue risk having their budgets and headcount cut.
You don't want to squander conversions by having Sales sending a half-hearted email or cold call to most of your leads.
You want a dedicated resource whose entire job is to work your leads, qualify them, overcome objections, re-engage them, and get them to "hand-raise" before handing over to Sales.
We work with hundreds of organizations, and the delta in conversion rates between organizations with dedicated lead conversion teams, and those without, is stunning.
We see two companies in the same industry, getting the same quality of leads - and the organization with dedicated lead conversion function and proper lead nurturing process converts leads at 32%. While the other company that passes leads directly to sales only converts 7% of their leads.
That's a 4.5X difference in pipeline generated. Crazy.
4. You have control (and data)
The process of taking raw leads and turning them into sales-ready opportunities is non-deterministic and fraught with complexity.
However, you can improve this process (significantly) with optimization.
When you have a dedicated function, you can isolate the process. This means you can improve it so you can increase conversion rates over time.
You can get real data back on your leads - data you can trust - to use this data to optimize your process.
I can't tell you how many times I hear this from marketing teams:
"Sales doesn't update their CRM. And I'm not sure if I can trust the activity data."
Without data, you are flying blind. You have no idea what works and what needs improving.
Having a dedicated resource that you control, and whose data you can rely on, makes a world of difference.
Conclusion
TLDR;
More consistent and better follow-up on leads equals better conversions.
Do all your marketing stuff - content, ads, campaigns - but don't forget lead conversion.
Marketers, especially today, live and die by whether their leads turn into pipeline & opportunities.
Without lead conversion as part of your marketing consideration, marketing ROI will be slippery.