Sales Tech | 5 minute read
How Freshworks Achieved $100M in Annual Recurring Revenue with AI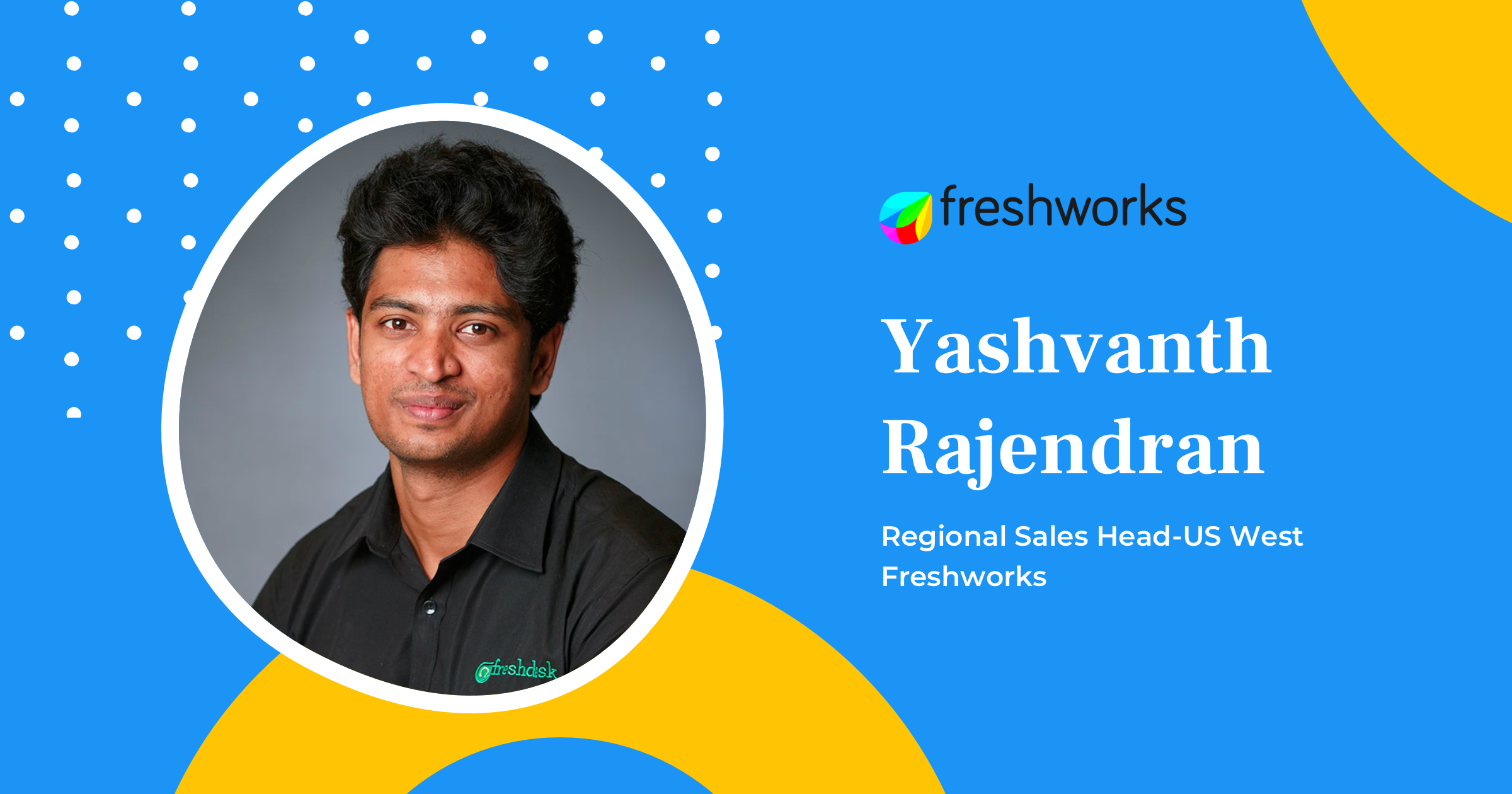 Imagine arriving at the office on Monday morning to find 100 sales leads sitting in your inbox. What a great day! But then it dawns on you that the rest of the day will likely be spent sifting through them one-by-one. How do you determine which you should prioritise? You'd need to enter info on each lead into the CRM, enrich the data with research, and assign it to the sales person who can best engage with the relevant industry, geography, and company size.
Now multiply that scenario by 10 salespeople.
That's exactly what the sales team of Freshworks, a company offering SaaS for sales and support functions, experienced every day as a fledgling startup.
Freshworks is now a company with more than $100 million in annual recurring revenue. Today, it has over 150,000 customers across some 180 countries, and shows no signs of slowing down.
How did they manage to develop a sales process to fuel such rapid growth?
Eliminating manual work
To grow to such scale in less than a decade, the sales team had to revise its process often in the company's early years.
Any process we formed became irrelevant within six months to a year," says Yashvanth Rajendran, Regional Sales Head-US West of Freshworks.
Yashvanth joined the company in 2013, when the company was in the Series B stage. At that time, the sales team had around six people.
During those years, they achieved sales growth rates of more than 10 percent month on month. Growing the team at the same rate, though, simply wasn't a viable option due to budget constraints.
Their solution: eliminate as much of the manual work as possible from the sales process.
Lead scoring automation was a major part of this strategy. To achieve this, the sales team used FullContact, a suite of business intelligence APIs.
Integrated into Freshsales — Freshworks' own CRM system — FullContact removed the manual aspect of data entry, lead research, data enrichment, and database clean-up.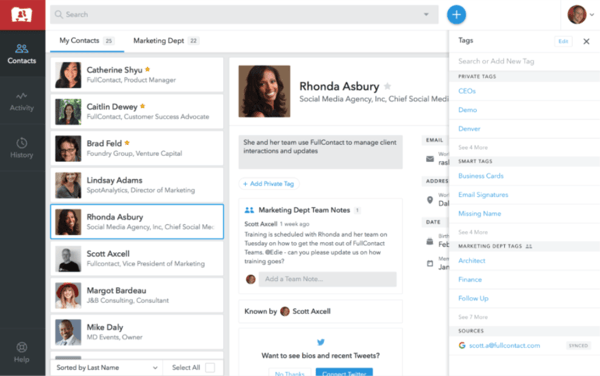 FullContact is a suite of business intelligence APIs that can be integrated into the sales process
With precise data on hand, the team was able to identify which leads to prioritise, and which sales person to assign to drive conversion based on industry and regional expertise.
The improved quality of insights also helped free up the team to build relationships and focus on engaging potential customers.
With a credible mix of small-medium business and enterprise clientele in the US, coupled with market insights provided by their software, Freshworks was able to scale its sales process and grow its consumer base worldwide.
Today, 40 percent of Freshworks' business comes from the US, while the rest comes from around the world, especially Europe, UK, India, and Australia.
Finding a sales process that scales
These days, the sales team's challenges are of a different sort and scale.
Freshworks now has more than 200 sales team members around the world. Year-on-year sales growth is at 50 to 100 percent.
Yet, Yashvanth is confident that they've now landed on a sales process that works for the company.
The large and regionally distributed sales team adopts a flat hierarchy and a collaborative culture. They work closely with the marketing team, which has three functions:demand generation, product marketing, and corporate marketing.
They also deploy different automated systems for two types of for inbound traffic: website visitors and warm leads, such as people who have filled out forms to access product trials.
For visitors browsing through the website, the sales process typically starts with Freshworks' own chatbot, Freshchat.
The bot engages the visitor in conversation.
People can always miss a chat, but a bot can never [do so], says Yashvanth.
For instance, after browsing for a while through the Freshdesk website and visiting several pages, a chat pops up: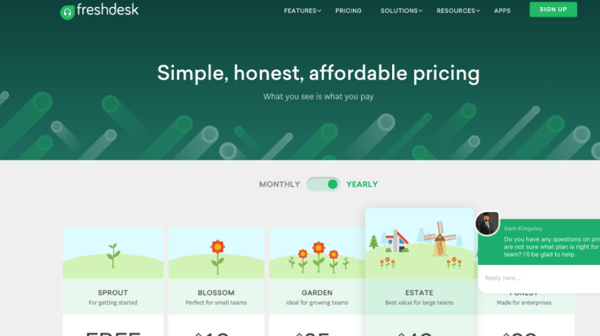 Freshworks uses its own chatbot to engage website visitors in conversation.
Once the visitor interacts, a real salesperson takes over.
On the other hand, for warm leads, activity tracking software and lead scoring tools kick in.
The automated process then sends the lead to the most suitable sales person, who determines what the lead needs and then engages him/her either via email or a call.
Freshworks also uses Freshsales for outbound sales, a CRM software with built-in phone and email. They built this product after realising their previous CRM was being used as a "manual dumping ground" for client data, says Freshworks CEO and founder Girish Mathrubootham in a video.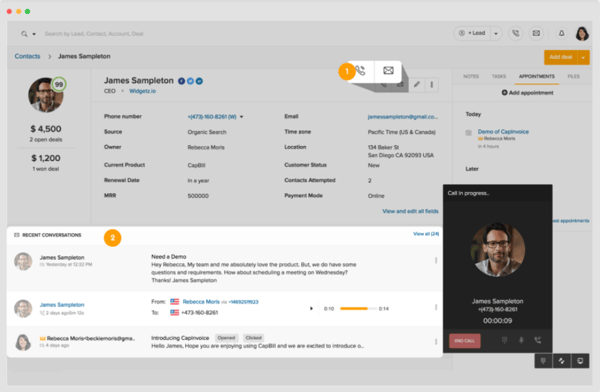 Freshsales CRM also comes with built-in phone and email capabilities.
Before the company developed Freshsales, the sales team was using different tools for different parts of the sales process, resulting in a complex system. A sales person would need to look at three or four different screens to understand the context of a lead or progress of a campaign.
"Our sales people used to call customers then run to the CRM to make an entry on what happened in the call," says Girish. "As a product company, that's when we realised that there has to be a better way to do this."
Collaboration between product and sales teams
Given that the company has eight products, it's important to keep track of feedback and queries to effectively provide after-sales support.
The sales team uses their own customer support software, Freshdesk, to track around 2,000 feature requests that customers post on forums. These are then sent in a structured form to the product team.
This automated feature saves the sales team hours of browsing through forums to find customer feedback, not to mention organising the comments into a standard report format.
The ability to track feature requests also enhances after-sales support, leading to improved customer satisfaction and retention.
Main takeaways
It may take time to find a process that works for your sales team. As your startup scales, so does the complexity of your work. It's important, though, to keep refining the process until you find one that works.
Any process you form needs to have the capability to present data on different parts of the sales process in an understandable way. It must also help the sales team save time, and should not be too difficult for your team to learn and use.
Yashvanth says, though, that despite their focus on process, their top priority was growth. They created a process that would best help them achieve their targets.
Any startup should aim for at least double growth year on year in its first few years, he adds.
Figure out your target, and create a process around that, says Yashvanth.
In other words, don't miss the forest for the trees.
Learn more about how Saleswhale's own AI sales assistant can help you scale your marketing and get you more qualified leads. Check out a demo of our product.