Saleswhale | 5 minute read
Introducing the new Saleswhale: Modern, Progressive, Trustworthy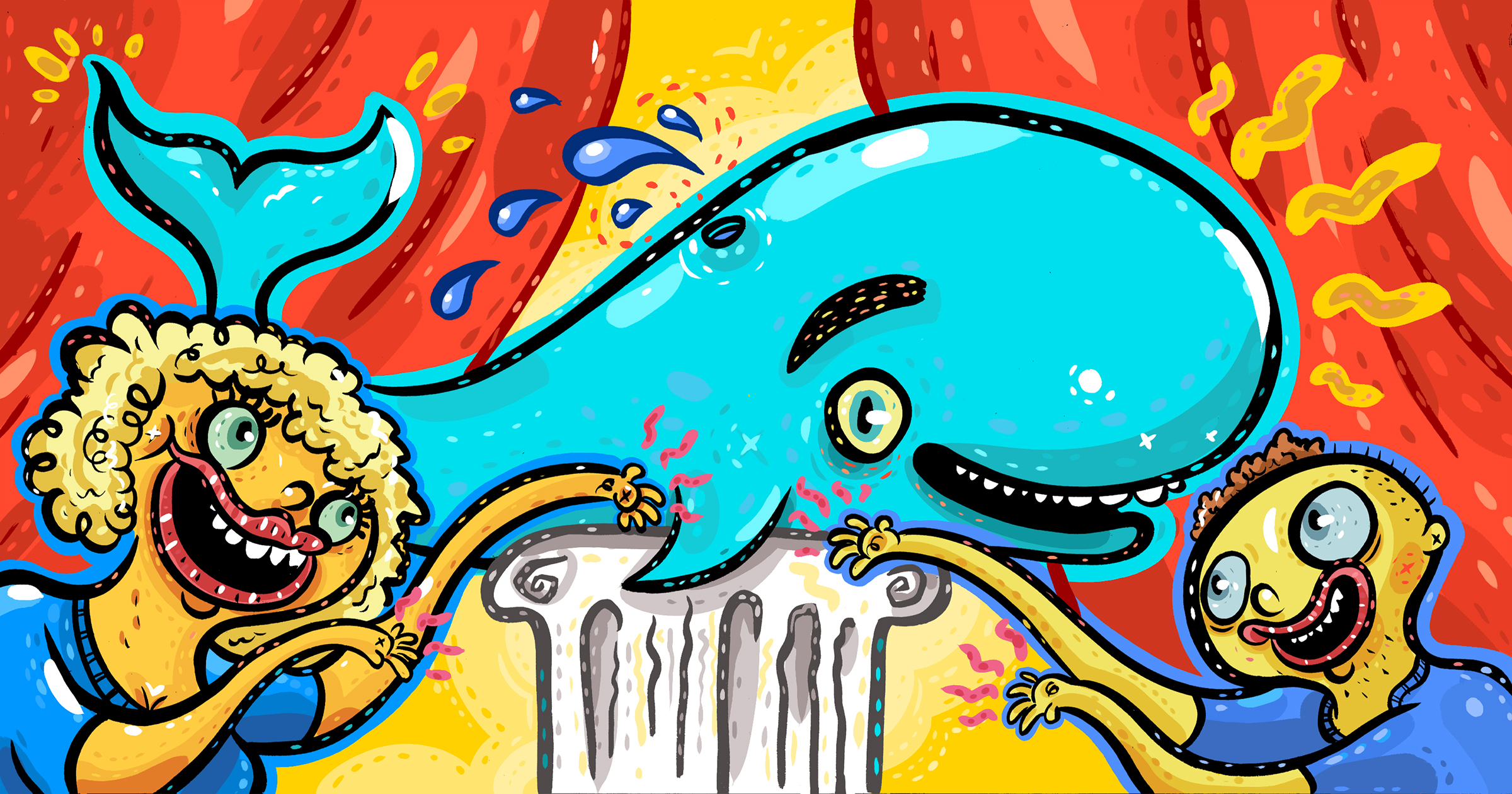 If you've been following us for a while, you may have noticed something radically different about the way we look. The website's gotten a makeover, for one thing. Our name cards are prettier, and our T-shirts have gone from dark tones to bright pops of colours. No digital or print brand asset has been left untouched.
What happened here?!
Let us explain.
We've undergone a "brand revamp"
The short story:
We rebranded because we want to reflect the strides Saleswhale has made since 2016.
The long story:
In just two years of existence, our business has grown exponentially. Global brands such as Randstad, General Assembly, Zendesk and EtonHouse trust us to automate their lead qualification and get them more sales. Our AI sales assistant has evolved to become more and more powerful. We've gone from our first hire in March 2017 (shout out to Kelvin!) to a 24-strong team.
Along the way, we've learnt a lot about what we stand for. As a startup, we pride ourselves in craftsmanship, problem-solving, innovation, and delivering great work. We're also proud of building up a great company culture. A culture that cares about every team member as individuals, a culture that works hard yet plays hard.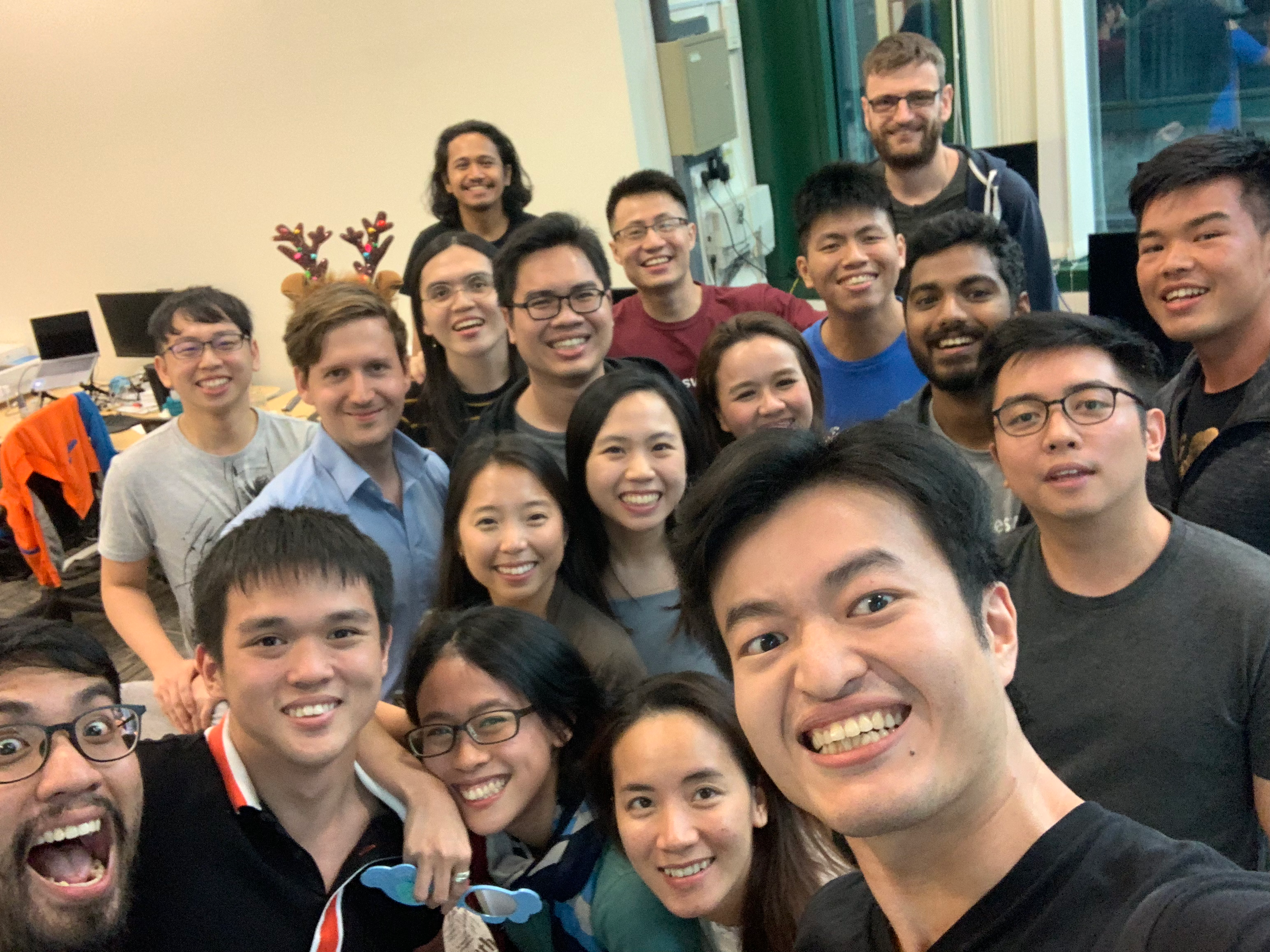 Christmas celebrations in the office in 2018
Our growth has been stellar, yet, our brand assets did not reflect our status as one of the top conversational marketing platforms. Many of them were cobbled together in haste during Saleswhale's early days. That's because our founders were busy getting Saleswhale off the ground by building the product and talking to customers.
But as the team grew and we ramped up our marketing, we realized our brand assets needed an upgrade. Our old ones did not do justice to the team's hard work, sacrifices, and innovation.
It was time to show the world who we are and how far we've come.
What makes Saleswhale, Saleswhale?
To figure this out, the team got together in early 2018 for a brand sprint. Our goal was to nail down the fundamental aspects of Saleswhale's brand, by asking questions like:
What's our mission and vision?
Who are our top three audiences?
What is Saleswhale's personality?
Etc.
We did the entire sprint over several weeks. It's challenging to come up with answers to big questions like these and find a consensus!
Ethan (Chief Technology Officer and Co-founder) and Juo Shuen (Operations Manager) in deep thought
Sabrina (Customer Success Manager) leading the team in finding our What, How, and Why
But finally, we did it. One of the most important output was this set of three core values:
Modern: Our brand will have a contemporary look, feel, and usability. Think Facebook to Myspace, Stripe to PayPal. Who said B2B software couldn't have a B2C feel to it?
Progressive: Saleswhale is not bound by tradition or convention. In fact, we're using Artificial Intelligence (AI) to transform the way sales and marketing teams work
Trustworthy: We take issues like data privacy seriously and are transparent about how we work
With these three values as our North Star, it was easier to develop the rest of our brand assets, such as our website.
The biggest and most obvious overhaul: the Saleswhale website
This was what our website looked like when Saleswhale first began:
Here's what it looks like now:
The first thing you'd notice about our new website is the gorgeous visuals.
You might be wondering why an AI startup like us would go with colorful hand-drawn illustrations of people. As opposed to a more "tech" or futuristic theme. That's because we wanted to avoid cliches associated with AI, such as data and machines. We preferred a young, vibrant, and playful vibe. Hence, the bright pops of colors and organic shapes galore.
Also, even though we use AI to help marketing and sales teams work better, we want a "human" brand. Our AI sales assistants take on human personas and hold conversations like real people. Hence, you'll notice that throughout our website, our AI sales assistants are represented by friendly people, not robots.
Our new blog!
Another big change we made to our website was a total revamp of the blog. We nailed down four key topics to focus on: AI assistants, conversational marketing, martech, and Saleswhale news. Expect to see more opinion pieces from us, such as this one on why marketing automation is not suitable for lead qualification. You'll also find that we've brought in a variety of perspectives, by doing more interviews with people outside Saleswhale.
What else did we change?
Plenty.
Really, there's only so much we can write about a rebrand, so we'll let the pictures do the talking:
Name cards
The back of our old name card (top) and the new version (bottom)
Corporate decks
Our new sales deck
Another version of our new sales deck
T-shirts
Our old T-shirts
Our new T-shirts
Saleswhale beyond 2018
So far, there's been great feedback from customers, prospects, and investors about the new Saleswhale.
We feel pretty awesome about it ourselves. We're confident this brand refresh will take us forward into the future.
And what lies ahead for us?
More innovative new product features that will serve our customers better. More people to join us in making Saleswhale the top conversational marketing platform (yes, we're hiring!).
Thank you everyone who's supported us in one way or another. Here's to more exciting times ahead!
Happy New Year!
P.S. Many people, both inside and outside Saleswhale, contributed to the success of our rebrand. Shoutout to these folks in particular: