I'm excited to share that our latest update includes a whole new Human Review workflow to help you manage all the responses that your Saleswhale bot can't handle.
We also streamlined the design of the entire Saleswhale app so it (hopefully) looks more consistent now. Would love to hear your feedback on the re-design!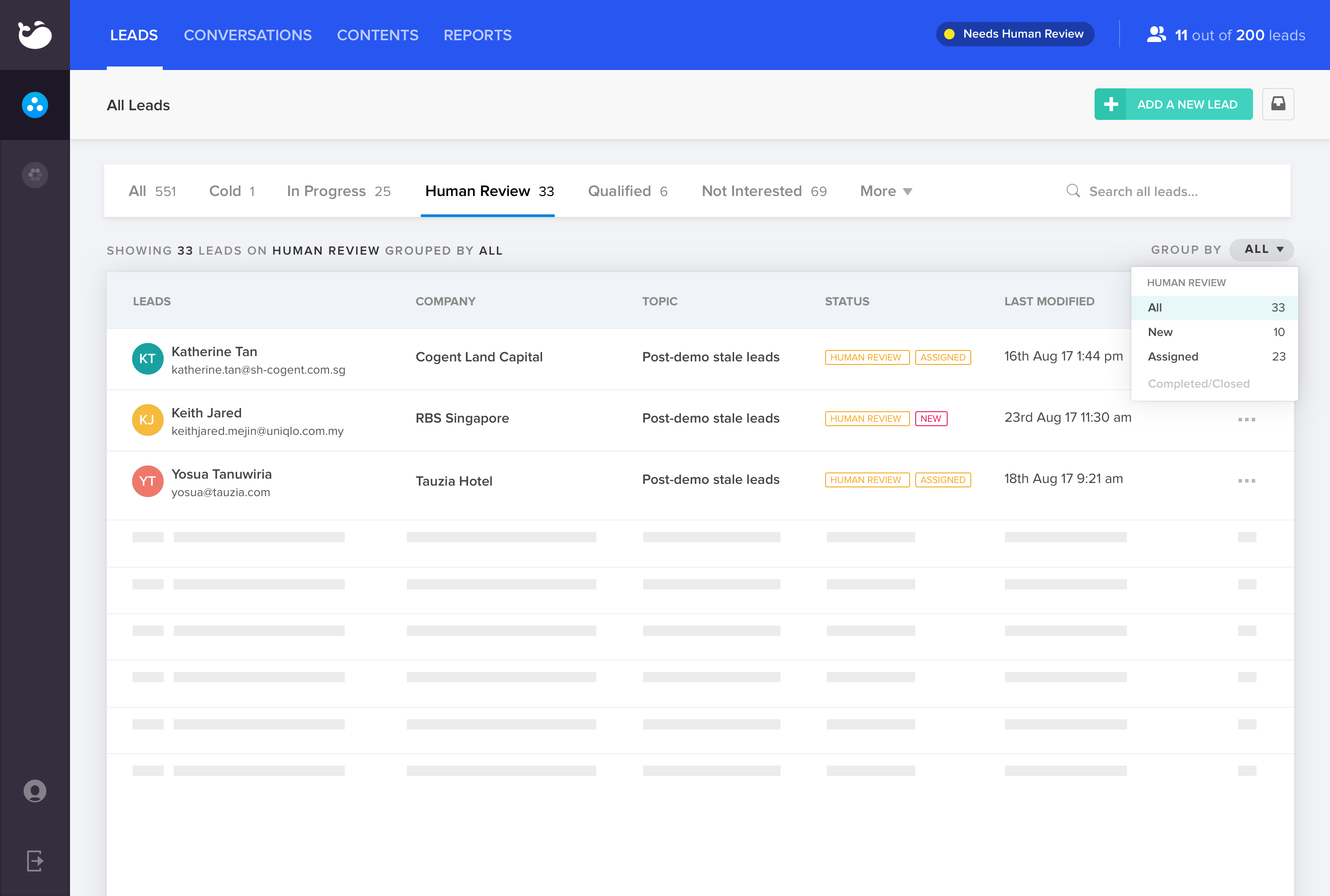 Enhanced Human Review Workflow
Some of our customers have feedbacked to us that after the bot forwards the email to them for human review, our workflow ends there.
They then have to take care of the post human review workflow manually - including assigning the email to a relevant sales rep, and then following up with this rep over time for the status of this lead. Most of these are done on Excel too, and is unscalable.
We took these feedback seriously, and have since introduced a new post human review workflow. The sales manager can now assign the human review email to a sales rep from within our app, or from over email notifications.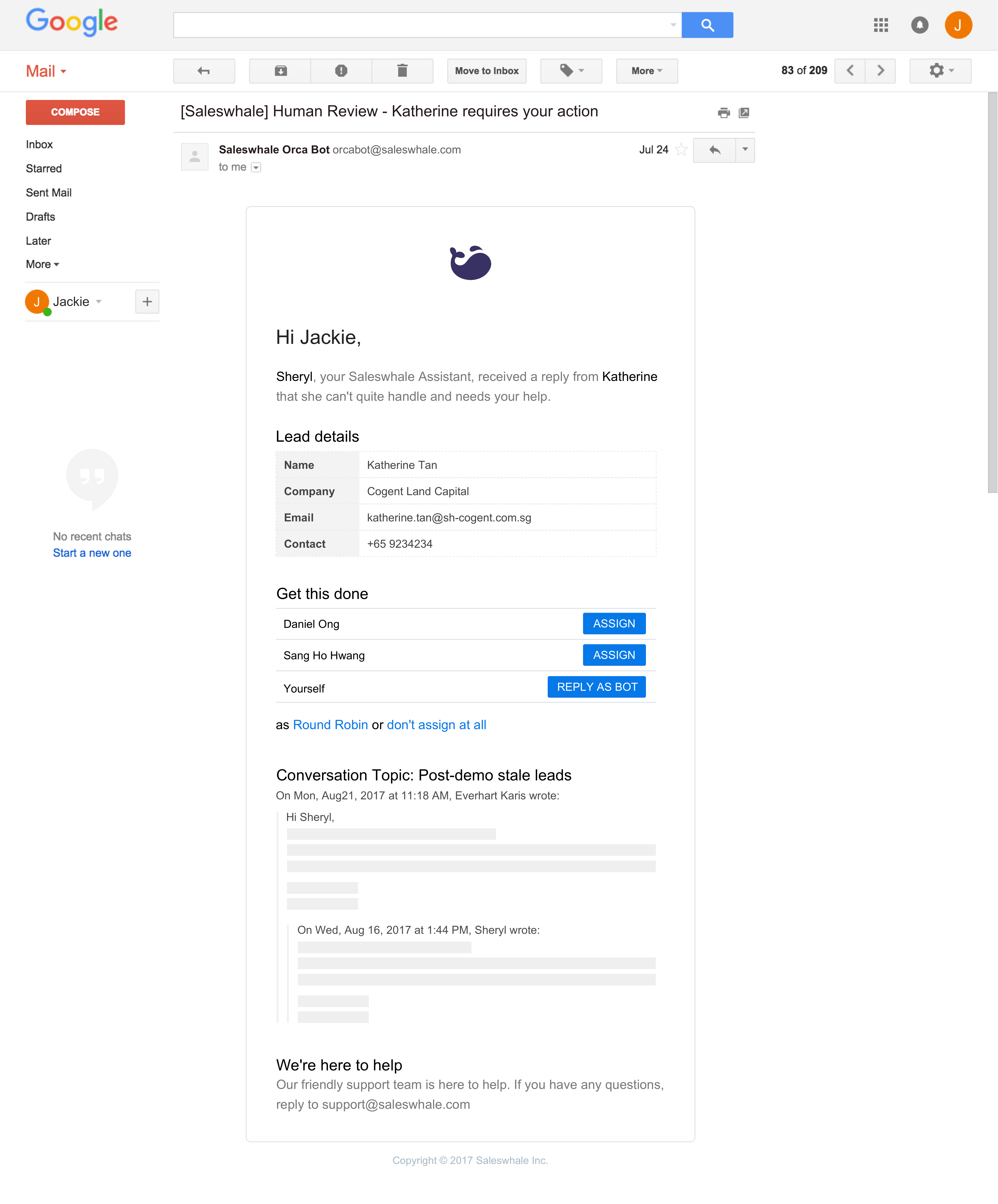 We will also followup with the rep who has been assigned the lead after a week to get their feedback on the status of the lead.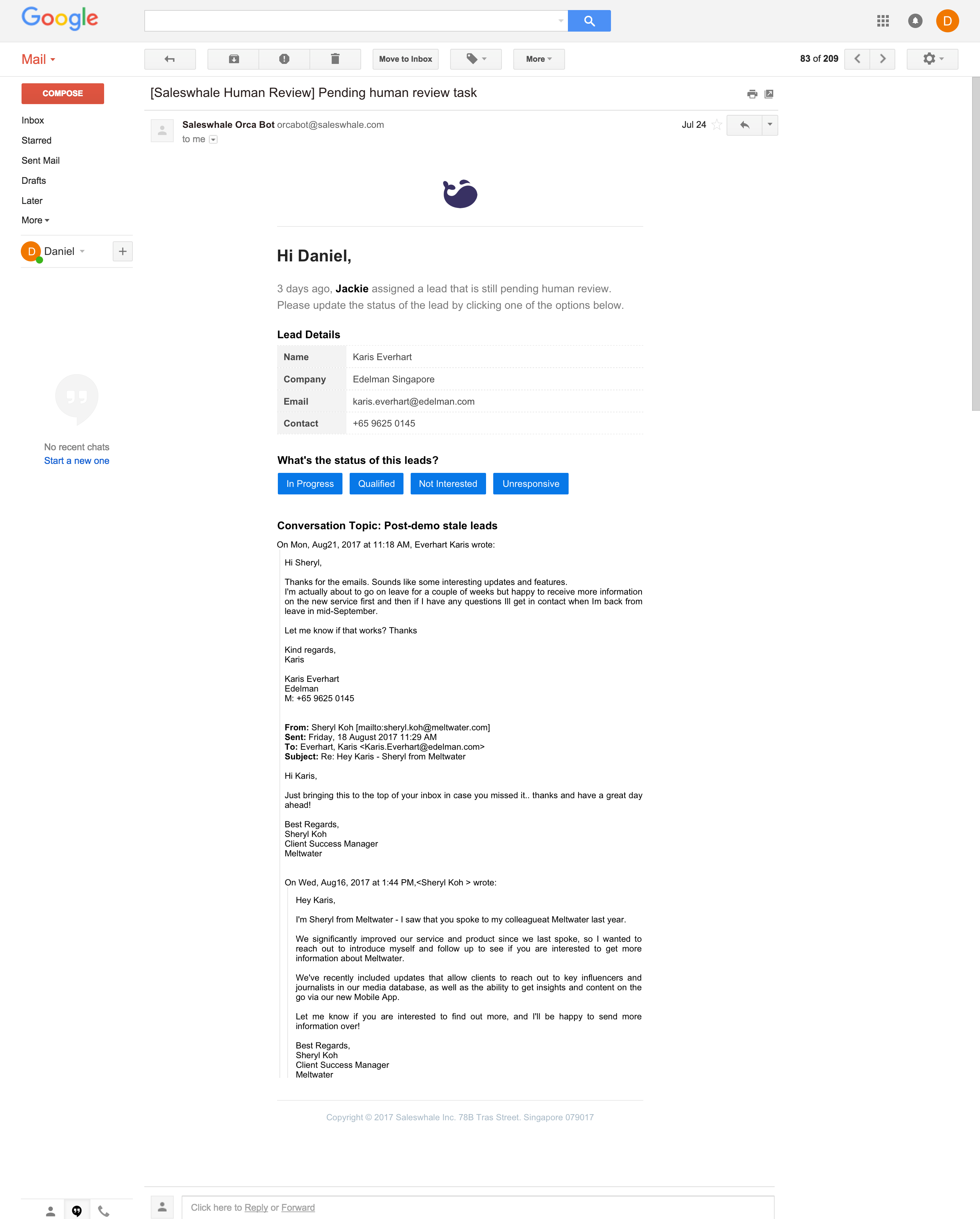 The whole process of lead assignment and followup to get the lead's status is now automated and easily trackable from within Saleswhale.
In the meantime, if you have any questions, drop me an email at venus[at] saleswhale.com.