We're thrilled to be launching our Content Manager today!
With this increased capability, users will now be able to send out attachments (PDFs, documents etc) in their automated bot responses.
This opens up infinite possibilities for the kinds of conversations our bot will now be able to strike up with your leads.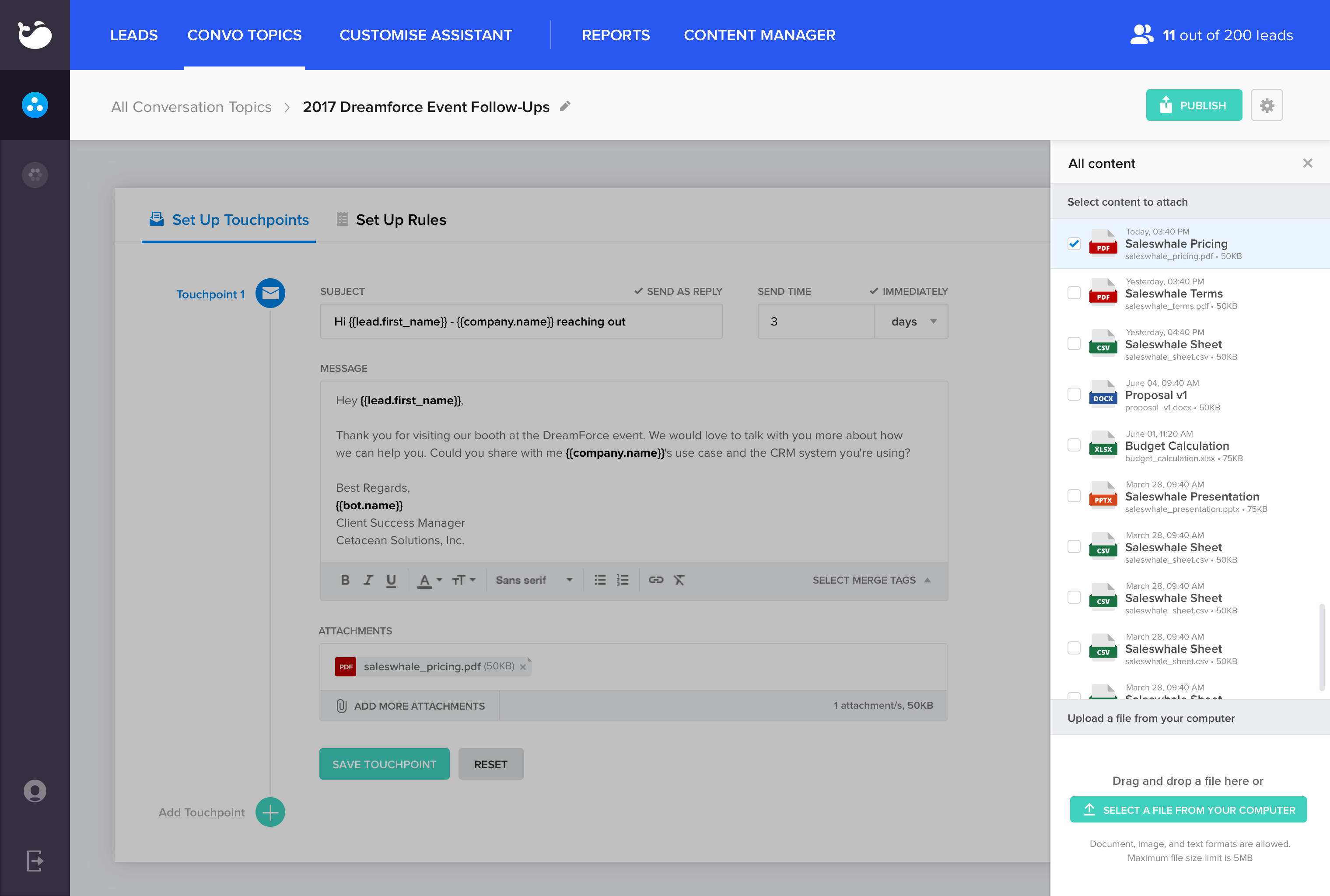 Here are some ideas for how you can make use of attachments in your conversations:
Frequently Asked Questions
Our bot is capable of answering basic frequently asked questions which require attachments such as PDFs and documents. Questions like these can now be handled by the bot automatically:
'Can you send me more case studies?'
'What is your pricing like?'
'Can you send me a deck or one-pager about your offering?'
After sending over the information, we will automatically resume following up with the lead to secure an appointment / meeting.
Attachments for escalation
Many sales reps ask for face-to-face meetings with their prospects immediately in their emails.
However, a meeting is quite a big ask, especially when your lead isn't sure about what you are doing yet, how they can benefit from this meeting, and whether meeting you will be a big waste of time. Many times, these emails go unreplied.
Many of our clients see increased replies when they lower their ask from a meeting to whether the prospect is interested to get more info. For the leads who are interested, the bot will automatically respond by sending your sales collaterals over.
Next, you can then escalate your ask to a physical meeting in your follow-up emails.
If your company has the practise of making calls, sending collaterals beforehand will also make it easier when you call in looking for your prospect.